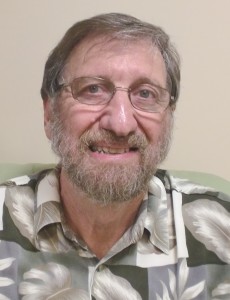 Dr. Richard Kravetz's administrative background includes having been President and CEO of Alaka'i Na Keiki and its predecessor organization, the Hoahana Institute, for over 20 years. He was responsible for directing Hoahana's Tween Project, a DHS-funded project for at risk youth in Windward Oahu. He conceptualized and directed Hoahana's consultant-skills trainer model for delivering intensive in-school support services under its CAMHD and Zero-to-Three contracts for young children with Autism. As Associate Director for Alaka'i Na Keiki, Dr. Kravetz continued to provide direction for these services, and additionally initiated its intensive in-school, in-home and community based services for children and youth with disruptive behavior disorders.
Prior to working in the private sector, from 1985 through 1997, Dr. Kravetz was employed by the Hawaii DOE and the CAMHD. He held various administrative positions within the CAMHD, including Head of the Central Oahu Children's Team, Head of the Diamond Head Adolescent Day Treatment Program, and Chief of CAMHD's Adolescent Psychiatric Inpatient Unit at Hawaii State Hospital. He also served as a Psychological Examiner for the DOE's Windward district, Special Services Team, a Staff Psychologist for the Central Oahu Children's Team, and a Staff Psychologist for the Leeward Oahu Children's Team.
Dr. Kravetz is a Hawaii-licensed psychologist who for several years maintained a private practice in Leeward Oahu. Dr. Kravetz is a former university professor and special education teacher of children with severe emotional/behavior disorders, including those having developmental disorders, and has been on the faculty of the Pepperdine University, the University of Hawaii, and the University of Colorado at Boulder, and the Los Angeles Unified School District. He has trained clinical psychologists, school psychologists and special education teachers. Dr. Kravetz was a trainer/supervisor participant in the University of Hawaii – CAMHD sponsored training "Local Champions" which trained clinical supervisors to use, train and supervise therapists in using "Modular Approach to Therapy for Children with Anxiety, Depression, Trauma or Conduct Disorders (MATCH-ADTC)". He was also a senior leader and supervisor participant in the "Hawaii TF-CBT (Trauma-Focused Cognitive Behavioral Therapy) Learning Collaborative".